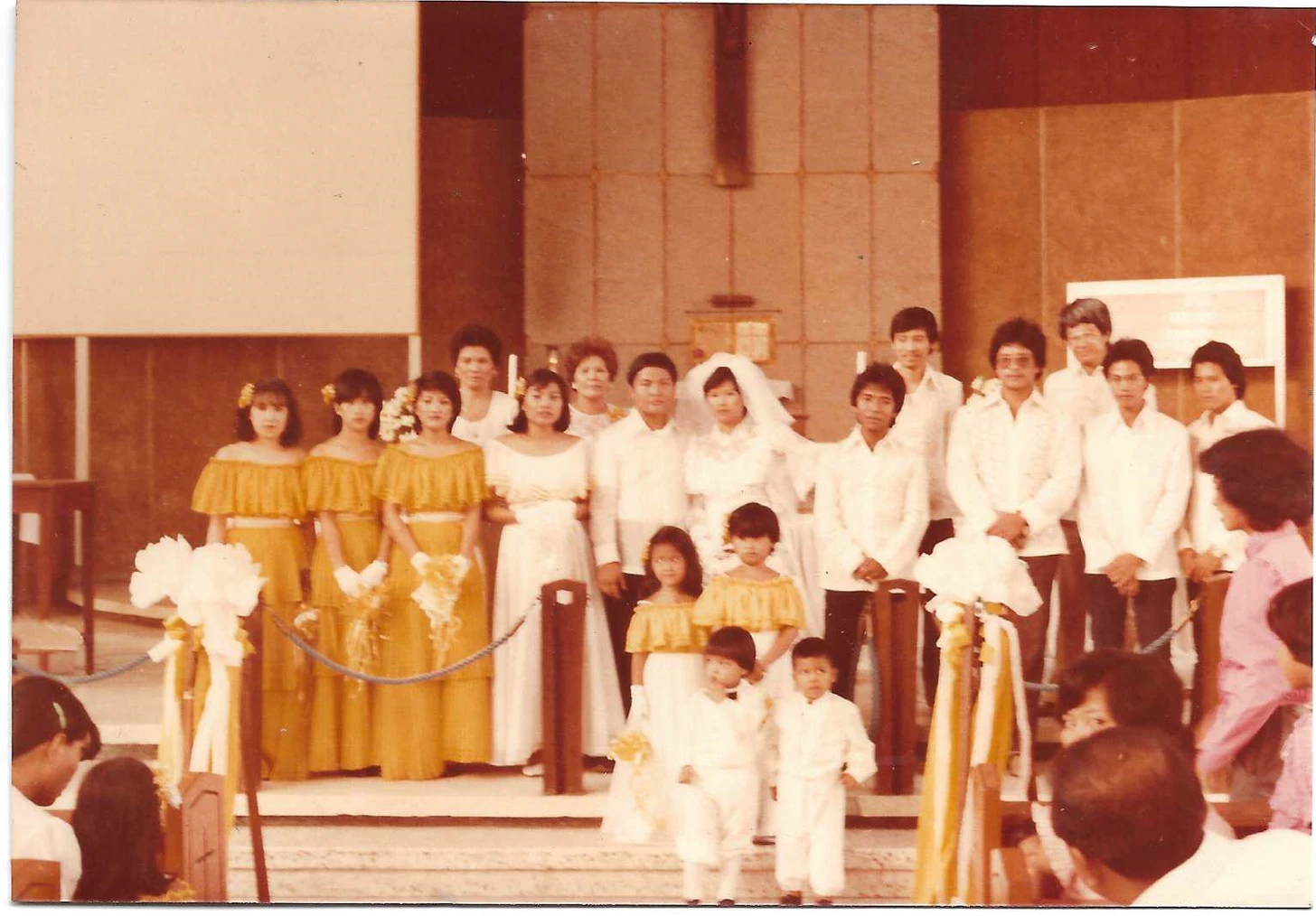 Alfonso?s wedding day, 1983
No one tells you exactly what you sign up for when you decide to get involved with or marry someone in the military.
These relationships are characterized moments of burning intensity, followed my periods of wintry distance, where both people feel as isolated as two ships lost at sea.
Alfonso found himself in such a scenario, when he met and married his wife Marcelina (Marci) in 1983.
The couple began dating during one of his port calls at Subic Bay. But their time was short. After 10 days, Alfonso had to return to duty and left the Philippines behind for a new destination.
But he never forgot Marci.
They communicated via love letters (remember those?) to keep their connection strong. This deepened their bond and they were married a short while later.
Military Spouse Life
As a military spouse myself, I know Marci?s transition from civilian office worker in the Philippines to U.S. Navy spouse living in America was probably difficult.
I?m a veteran and I still struggle with aspects of military spouse life.
Not being in full control of major aspects of your life like where you will live or what type of work you will do, is major challenge many military spouses face.
And one Marci no doubt grappled with as well.
Dr. Michelle Mehta writes about the many struggles many military spouses confront daily in her book Silent Sacrifice on the Homefront.
Through extensive research and interviewing of several spouses, she documented and analyzed connections between several women?s stories in an effort to help other spouses prepare for military life.
One woman called ?Maria? stated, ?Every time you PCS [permanent change of station], your life is in pieces and you have to start all over again.? [1]
This is a reality I and many other spouses have had to grapple with while our significant others do their duty.
I talk more about the nature of military relationships in this audio clip.
Here are the key points if you can?t listen now.
Being a military spouse is more than a title, it?s a calling.

There were complications that kept Alfonso and Marci apart, but they endured.

I bring my experience as a mil-spouse to writing this section.
Today?s Progress
I decided to show part of my writing workflow in this brief video.
[1] Mehta, Michelle. Silent Sacrifice on the Homefront. 2019
Republished from: https://biographybackshop.substack.com/p/military-love-story
?????